here are just some of the MANY pics we took on holiday.
We had such a fab time, everything went so smoothly (flights-bus-to getting to check into our room 3 HOURS early!) my feet ached from walking miles- Joseph never complained about walking so much (he is a good walker) nor did he complain about queuing for the rides. Joseph saw so many characters (pluto and goofy seemed to be everywhere!!) he got 21 autographs in his book - a few with lovely messages, the genie thinks SCOTLAND ROCKS. we are looking into going back next year on a big family holiday as kids are still stay and play free until Nov 2008 (which is a huge bit of the price)
Here are the photos
Joseph and I with Woody on day 1
Joseph and I with Eeyore (I love Eeyore BTW) when we had a character breakfast (great idea to do if you are going yourself, there was about 8 characters going around the tables)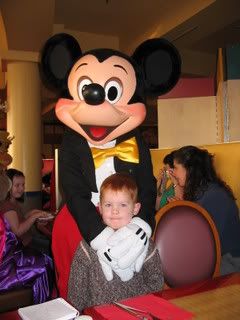 Joseph and Mickey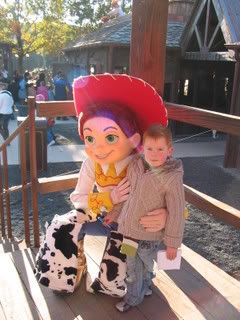 Jessie and Joseph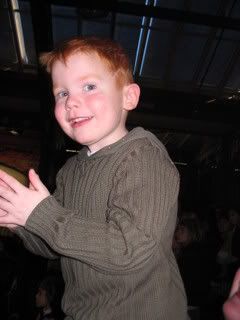 Joseph bouncing lie Tigger in the Winnie the Pooh show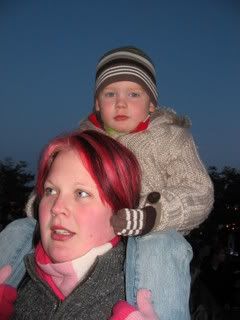 Us watching the castle being lit up at night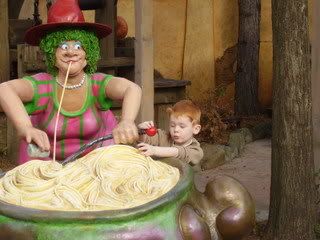 Cooking with a Witch in 'halloween land'
Joseph with one of the many pumkins trying to take over Disney land and paint the town orange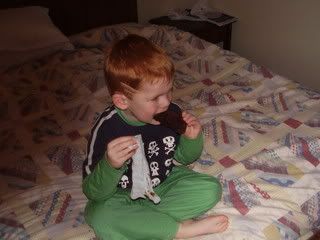 bedtime snack! of a cookie!
On the Dumbo ride with auntie Katrina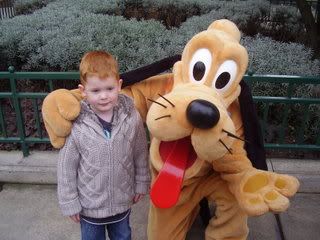 With Pluto